Proceedings were brought by both a father and a maternal aunt in the Surrogate's Court of Essex County. Both petitioned to be the successor guardian of a developmentally disabled child. These proceedings were initiated after the mother, who had previously been the guardian of the child, died. The court took into consideration the child had a close loving relationship with the aunt. But the court also found the child had a closer, more loving and affectionate relationship with the father. The court also found that there was a deep emotional bond between the child and the father that didn't exist between the child and the aunt.
Aunt a Stranger Under New York Law
Judge Richard Meyer sitting in the Surrogate's Court of Essex County found both the father and the aunt had both the character, stability and the ability to adequately perform all the necessary functions as a guardian for this child. However, the court stated the law in New York is clear, strangers will not be appointed as guardians of persons or property of an incompetent unless there was not an appropriate member of the family circle who was qualified to act as a guardian. The court found that under sections 17 and 17(a) of the New York Surrogate's Procedure Act, the status of an aunt could be equated to that of a stranger rather than someone in the "family circle".
Mother Requested Aunt Be Appointed Guardian
The aunt had claimed in her petition that the mother, prior to her death, had asked the aunt to serve as the child's guardian. However, the court found there was no sufficient evidence to prove this claim. In addition, the court found the father had a superior right to that of the child's aunt to be appointed the guardian of the child. The court found what was in the child's best interest was the father be appointed the child's guardian and not the aunt. Therefore the court granted the father's petition naming him the successor guardian and dismissed the aunt's petition.
Conclusion
Fathers are important in the lives of their children. Even in cases where a mother will make a recommendation that another person be appointed guardian of a child, this will not trump the father's right to be appointed the guardian of a child where the father is qualified, loving and capable of performing these functions.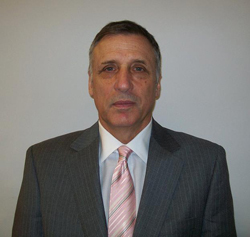 Elliot S. Schlissel is a member of the National Academy of Elder Law Attorneys. He has been representing families in guardianship proceedings for more than 35 years. Elliot and his staff of attorneys protect father's rights in guardianship proceedings. In addition, they represent fathers in custody and visitation cases in the Supreme Courts and Family Courts throughout the Metropolitan New York area.